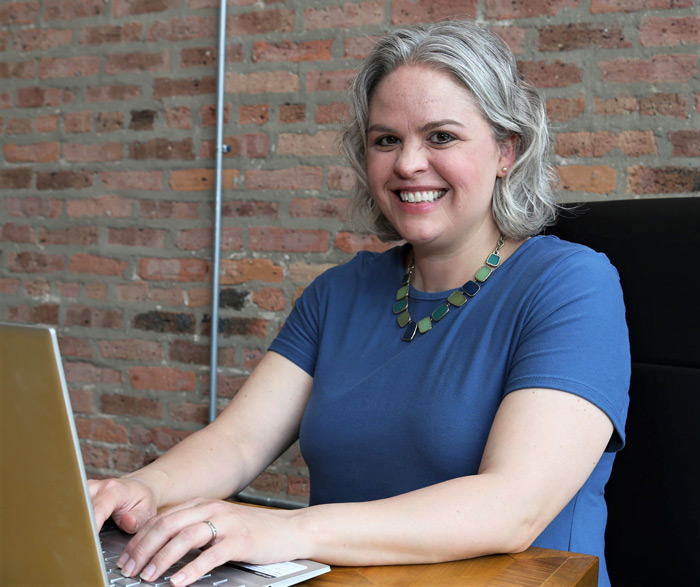 Who Has Time for Organizational Culture?

Companies don't always think of culture as critical to their brand or bottom line. Your organizational culture is what your customers experience every day when they interact with your company; often determined by how empowered and engaged your employees are at work. Learn how to start shifting your culture to create the engagement, impact, and growth you want while increasing employee satisfaction.
Sustainable Foundations for Social Impact

Good work is rewarding, but can be difficult work. If you want your business to have a bigger impact on your community, build diversity, longevity and advocacy into your strategy. Understand the mental mindsets to remain competitive while using your business model to complex social challenges.
Connecting Personal Story to Business Outcomes
We know stories connect with customers. Your personal story also impacts your management style, your company's growth potential, and your company's ability to authentically communicate impact. Gain an understanding of how diversity and inclusion efforts are critical to organizational growth, and learn leadership tools to build a genuinely inclusive culture.
Sarah Hope Marshall is a gifted communicator. She has presented in a range of settings, from performing on the TEDx stage, to speaking at industry conferences and inside classrooms. She connects with her audience through story-telling, and presents with a lens committed to diversity & inclusion, equity & economic justice and social impact. Her life experiences in equity based work are broad. Because of her unusual challenges navigating life with a rare and invisible illness, her perspective is unique. Custom presentations and trainings within the above scope of previous topics may be available upon request.

"Just wanted to say thanks so much for presenting at the conference this week! The support is so much appreciated – and your presentation came up a ton on day two. It was a homerun for sure. Probably the most-cited thing when we asked attendees what they're going to take back with them from the conference. So kudos to you!"
Tom Sakash
Conference Coordinator, CUNA Small Asset Size